Who are we?
At Echevarne Laboratory we have over 800 professionals in 46 of our own centres and over 400 partner centres throughout practically the whole of Spain, as well as Portugal and Andorra. We are experts in Clinical Analysis, Clinical Studies, Anatomical Pathology, Veterinary and Industry.
Since we first opened in 1958, we have always stood out for our technological innovation, being one of the leading and most advanced laboratories in Europe.
We are part of the Echevarne Group, a business holding that operates in the health sector and offers its services in the care, diagnostic and prevention spheres.

Detects intolerance by means of a blood sample.
View More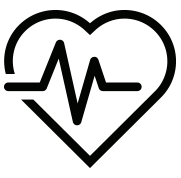 Preventive medicine service to determine your real long-term cardiovascular risk