Who are we?
At Laboratorio Echevarne we have over 800 professionals in 50 of our own centres and over 200 partner centres throughout practically the whole of Spain, as well as Portugal and Andorra. We are experts in Clinical Analysis, Clinical Trials, Pathological Anatomy, Veterinary and Industry.
Since we first opened in 1958, we have always stood out for our technological innovation, being one of the leading and most advanced laboratories in Europe.
We are part of the Grupo Echevarne, a business holding that operates in the Health sector and offers its services in the field of Healthcare, Diagnosis and Prevention.

Analytical testing of the mother's blood that can detect the main chromosomal alterations in the foetus.
View More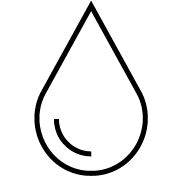 Ensayo destinado a realizarse en agua procedente de piscinas con el que éstas deben cumplir los parámetros para asegurar la protección de la salud.