CardioChip®
Cardiovascular risk functions are currently used to prevent this disease. Clinical and analytical aspects of the person are analysed (smoking, age, systolic blood pressure, cholesterol and diabetes), allowing the population to be classified into different risk categories. However, 85% of cardiovascular events in Spain are seen in people who are classified as low or moderate risk, which shows that clinical and biochemical factors are insufficient and do not really help predict the actual risk.
Therefore, in order to improve the prediction of individual cardiovascular risk, the person's genetic makeup must be taken into account, as this multifactorial disease depends on both environmental and genetic factors.
New genetic screening techniques allow us to make exhaustive searches of markers that help detect predisposition to a disease, make a diagnosis at an early stage and anticipate treatment using preventive medicine. As a result, this helps increase therapeutic success and patients' quality of life.
Studies in large populations of cardiovascular patients have shown a series of genetic polymorphisms associated with cardiovascular risk, amongst which one particular series stands out in which this association is independent of classical risk factors.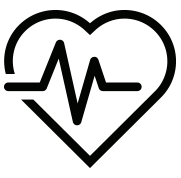 What does it analyse?
Analysis of 11 genetic variants directly associated with myocardial infarction, angina pectoris, revascularisation and coronary disease.
255€
Turnaround time: 40 working days (Monday to Friday)

At Laboratorio Echevarne we offer a service of personalised predictive medicine that jointly analyses the patient's genetic and clinical and biochemical information and lifestyle habits in order to precisely and specifically determine their long-term cardiovascular risk.